A Plethora of Pandemic Gifts Available during this Holiday Season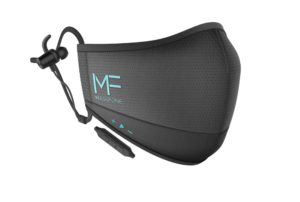 From masks and fresh reads to outdoor gear and Christmas tree ornaments, the pandemic has inspired a slew of holiday gifts for all.
And after the recent trend of cozy, comforting hygge, there's another Scandinavian state of mind to embrace. It's the pandemic-perfect friluftsliv (free-loofts'-leev), which means "open air living" in Norwegian.
Some ideas for giving in the time of coronavirus:
___
MASK & SPEAK: There's at least one mask out there for anybody on your gift list. One company has gone a step further with the MaskFone. It comes with wireless earbuds attached and built-in volume controls. The black, breathable fabric is water-resistant. Not on a call or listening to music? It doubles as a voice amplifier for mask-on conversation and comes in two sizes, with replaceable filters.